This module is 24bit ADC module. Single end or differential end single channel input. 2 wire serial interface. 5V/3.3V compatible.
For load cell, temperature sensor precision ADC conversion.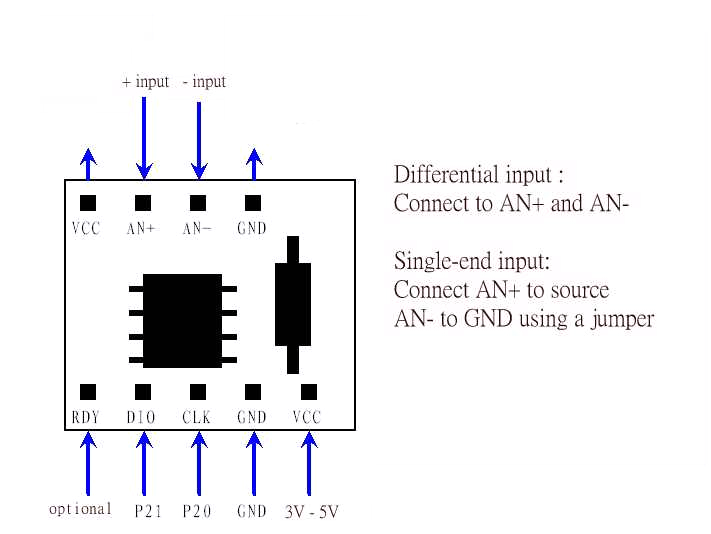 Specifications
TM7709 24bit no missing codes signma-delta ADC
CLK, DIO, RDY connection to MCU
LC filter for voltage reference input
0.003% nonlinearity
Module size 19mmx15mmx9mm
Module Specification, arduino sketch and AVR sample code
Note: PCB color may not look exactly like the image.
24bit Analog to Digital Converter ADC Module
Product Code: EB-232
Availability: In Stock
all product photos are for illustrative purposes only !